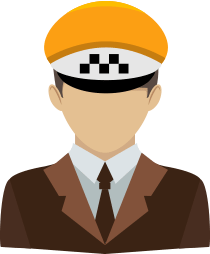 Taxi Driver:
Part Time And Full Time
Must:
have a valid BC class 1, 2 or 4 license
have a clean drivers abstract, recent copy
have text messaging and email capabilities
live in Castlegar or surrounding area
have a flexible schedule
be able to work days as well as nights
be FRIENDLY with an outgoing personality
have GREAT interpersonal skills, with a strong CUSTOM-FOCUS
have very strong customer services skills
be a TEAM-PLAYER with patience and a team-player attitude, that works well with a group
be able to work independently as well as in a team
be an independent problem-solver when needed
be an easy going, loyal professional driver with good communication skills
Before you apply, take the online ICBC knowledge test to include with your application:
Please apply, with confidence, by hitting "APPLY TO DRIVE" below: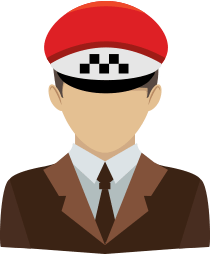 Head Driver/Supervisor:
Full Time
Duties:
drive taxi full time, or part time,  on a rotating schedule, while keeping customer focus top of mind
deal with basic customer complaints
ensure vehicle is always clean and maintained, and drivers are keeping up with basic maintenance such as regular oil changes, tire rotations, etc.
communicate regularly with management
assist with making, and maintaining, driver weekly schedules
use common sense and problem solving skills to make decisions when management is absent
collect and submit driver weekly paperwork
collect and count money, make weekly cash deposits
assist with the interview process of new drivers
handle driver training
assist with marketing and promotions
– work as back-up/fill in when necessary, if someone becomes ill, etc.
Must have:
valid BC class 1,2, or 4 drivers license
clean drivers abstract, recent copy. No license suspensions of any kind, ever.
computer savvy with text and email capabilities
great communication skills
loyal, trustworthy, friendly, easy going, with great interpersonal skills
lots of customer service experience
a team player
must live right in Castlegar
must have a flexible schedule, and the ability to work days and nights
must be proficient with MS Word. Excel, PowerPoint, and the use of PDFs also would be ideal.
able to multi task, and have good attention to detail
previous management experience an asset, but not required. But those that feel they have the necessary skills and personality that wish to apply, are encouraged to do so.
Before you apply, take the online ICBC knowledge test to include with your application:
Please apply, with confidence, by hitting "APPLY TO DRIVE" below: